Most visitors to Russia will have heard of Fabergé, creator of the most ornate and precious Easter eggs on the planet. But how much do you know about these eggs? Here's what you need to know.
The son of a jeweller
Peter Fabergé, also known as Karl, was born in St Petersburg, the son of a jeweller. His father's firm flourished and when he retired, his son took over the business. He was a skilled goldsmith and his reputation spread. Under his watch, the House of Fabergé flourished.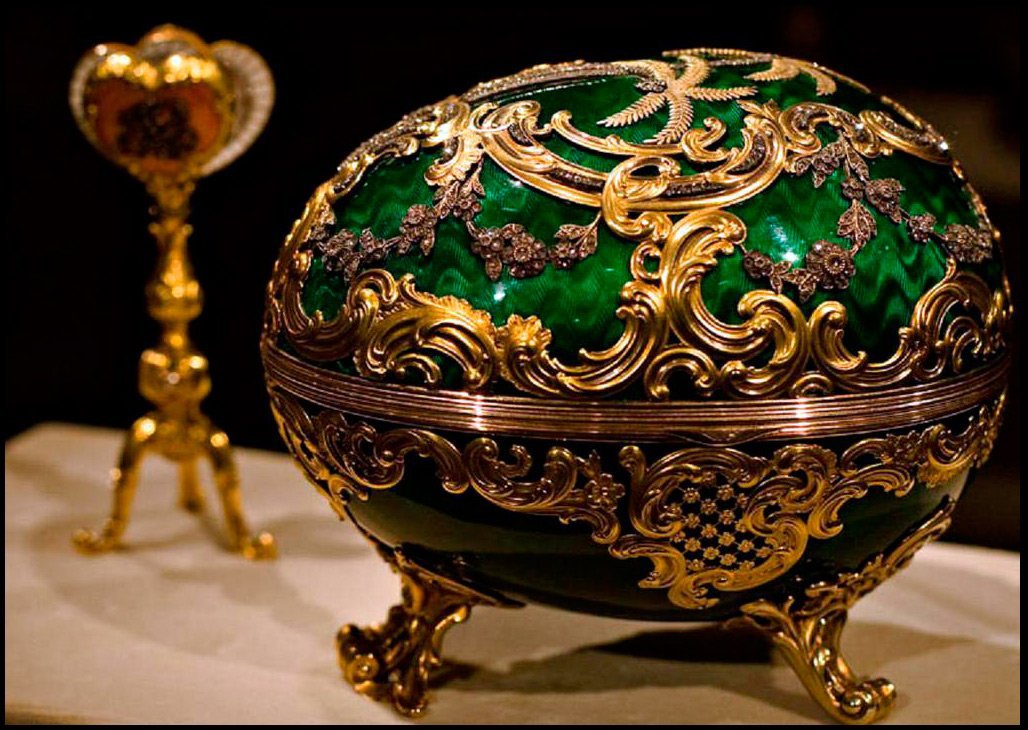 An impressive reputation
At the 1882 Pan-Russian Exhibition in Moscow, he was the talk of the town.  On display was a copy of a 4th century BC gold bangle. When the Tsar saw it, he declared that he couldn't distinguish it from the original and demanded that Fabergé provide some of his work to form a display at the Hermitage in St Petersburg. In 1885, Tsar Alexander III conferred on Fabergé the title of "Goldsmith by special appointment to the Imperial Crown". So impressed was he with the jeweller's work that he commissioned a special gift for his wife, Empress Maria – an Easter egg. The egg, plain white enamel on the outside, opened to reveal a gold yolk and inside that yolk was a golden hen.  Inside the hen was a tiny diamond crown and a tiny ruby egg to wear on a necklace.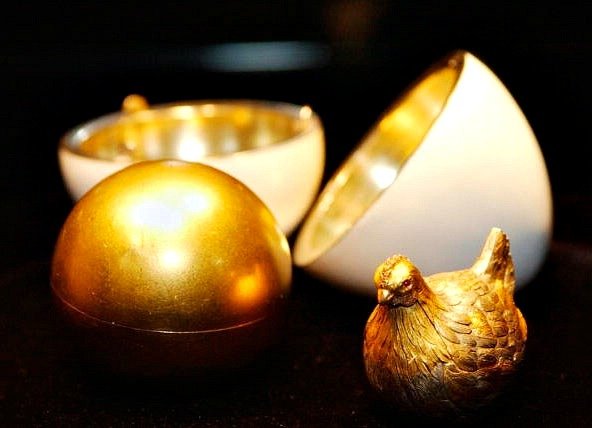 A tradition began
Year after year, the House of Fabergé created an egg for the Tsar to gift to the Empress.  Each year, the designs became more elaborate. Exquisitely detailed, the exact nature of the egg was a surprise until it was delivered. In all, 50 were made, of which 43 survive. They are made from gold, decorated with precious stones and contain a gift of some sort: a miniature clock, ship, palace, music box and even tiny portraits of the Tsar's children. One commemorated the first train to run along the Trans-Siberian Railway, the tiny train inside the egg fashioned from pure gold. It was a present from Tsar Nicholas II to his wife, in a tradition passed down from his father.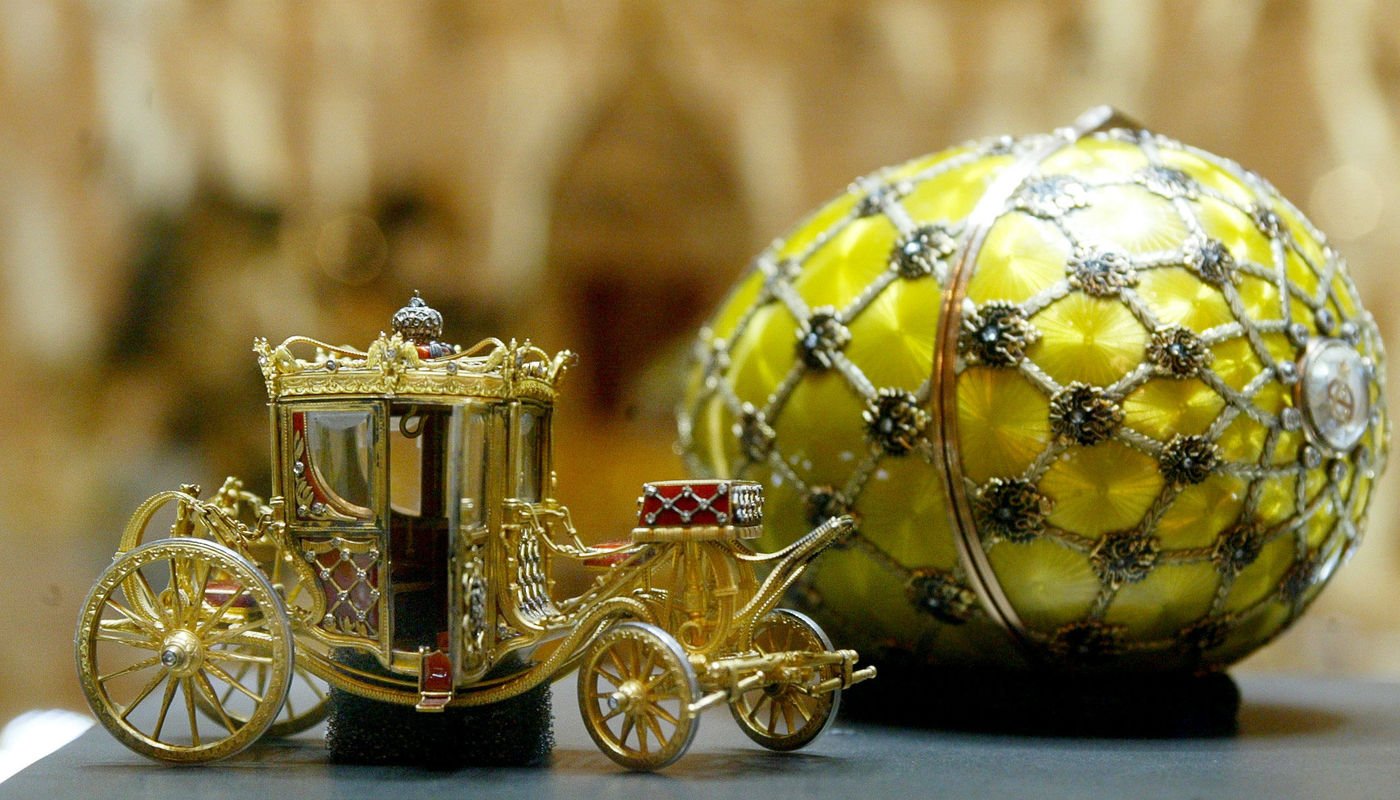 Where to see the eggs
Whether you're visiting Moscow or St Petersburg, there's a place to go if you wish to see these marvellous pieces for yourself. Fittingly, the Fabergé Museum in St Petersburg holds the world's largest collection of his work, including nine of the famous Imperial eggs. You'll find the museum at the beautiful Shuvalov Palace on the Fontanka River. If you're in Moscow, then you should head for the Armoury Chamber at the Moscow Kremlin. There, amidst the collection of state regalia, Imperial carriages and weaponry, you'll find some of Faberge's eggs. When you're back, we'd love to hear what your favourite was!