If you're looking for an add-on to your Moscow and St Petersburg trip, perhaps you might consider the Ukrainian capital Kiev. Though some parts of the country are currently off limits to visitors, notably Eastern Ukraine and Crimea, Kiev is located a considerable distance from either, making it as safe a destination for travellers as other European capitals. Our guided tours unlock the secrets of each city whilst leaving plenty of time to explore on your own.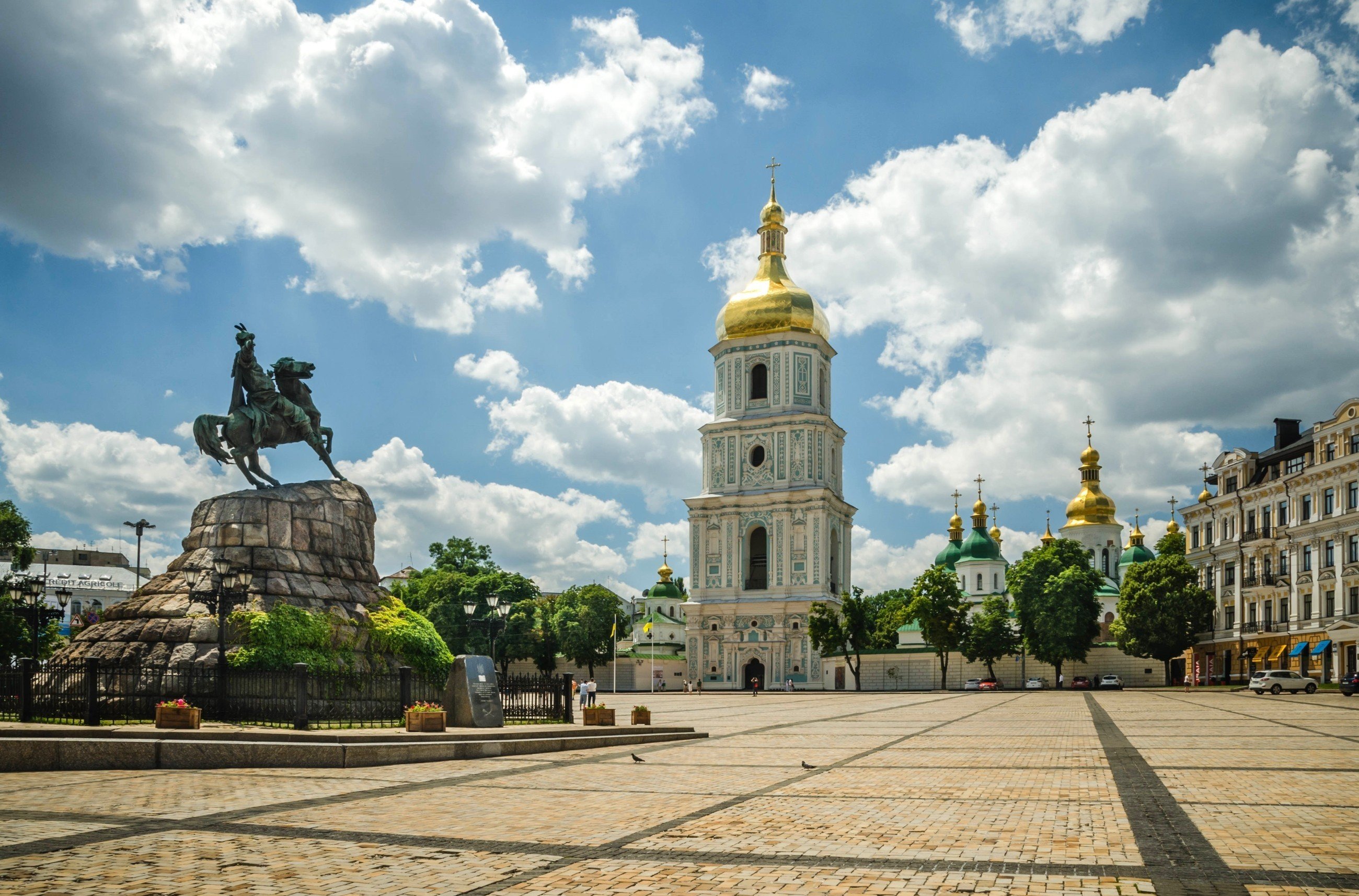 Straddling the River Dnieper, Kiev is a fascinating blend of old and modern. Representing Team Antiquity are the Golden Gates of Kiev. This structure was the main gate of the city's 11th century fortifications, though it was dismantled in the Middle Ages before being controversially rebuilt in 1982. No one really knows whether what was reconstructed matches the original in appearance, but it's impressive nevertheless.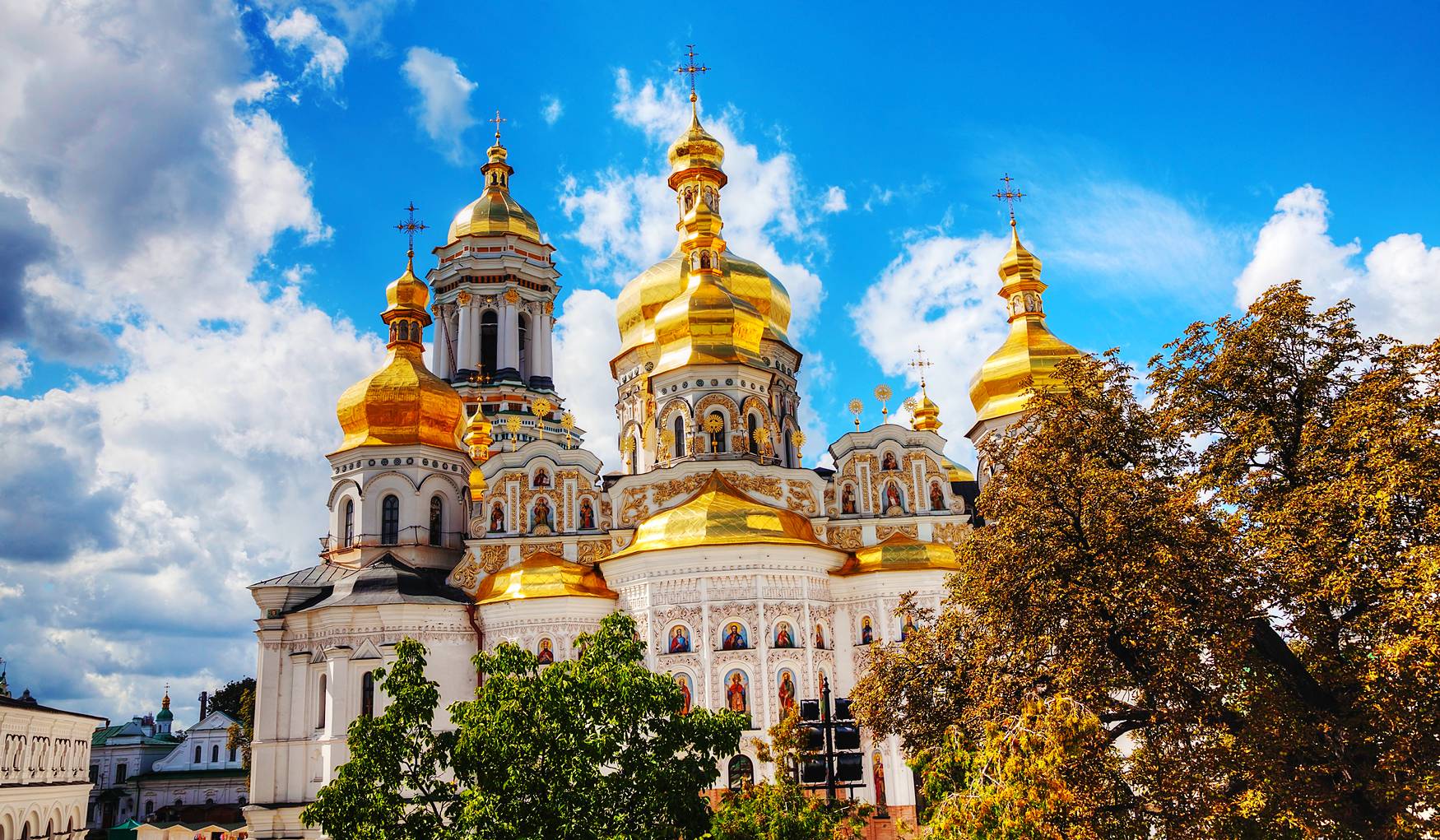 The city has many beautiful churches to delight the visitor. Top of the list for any tourist itinerary to Kiev should be the UNESCO-listed St Sophia Cathedral and the Kiev Cave Monastery complex alongside it. The cathedral, dating from 1037, is topped by 13 spectacular domes, making it one of the most interesting architectural sites in the city. Rivalling these is the exquisite china blue St Michael's Monastery; its golden domes glittering in the sunshine will form a long-standing memory from your trip. Other historic buildings that shouldn't be missed include the 18th century Mariyinsky Palace and, though considerably newer, the imposing Motherland statue that rises above the Dnieper's banks as if cheering on a victorious team or army.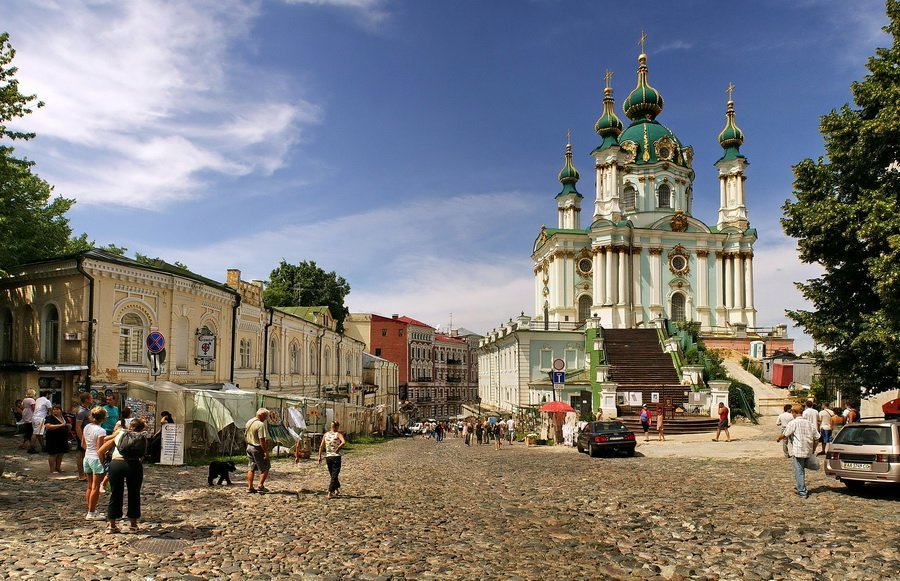 But much of Kiev's charm lies in simply wandering its streets. Since independence, much of the city centre has been refurbished and cleaned up. The steepest street in the capital, Andriyivsky Descent is a cobblestoned hub for street stalls, and you can find all manner of Ukrainian art and crafts there. Games such as chess sets can be purchased as well as locally made jewellery, making this the ideal place to pick up a gift or a souvenir to take home. A stroll along Khreshchatyk Street, Kiev's main thoroughfare, will take you from the famous Besarabsky Market past the TsUM department store and important government buildings up to Independence Square. It's one of the most rewarding walks in the city.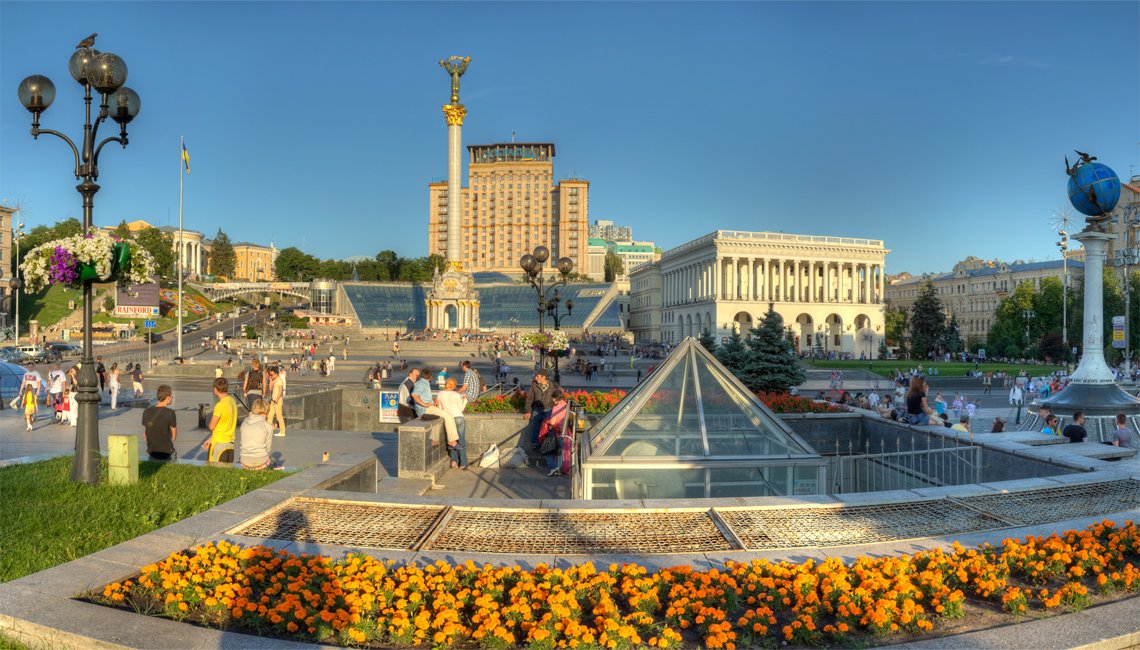 Kiev more than earns its place in this trilogy of enchanting cities, holding its own against the world-class sights of Moscow and St Petersburg. If you can spare a few more days, this is the perfect way to extend your trip.