As borders are gradually reopening and international travel is resuming, we appreciate current uncertainty many travellers might have not knowing what tests and other official documentation is required for their travel plans.
IATA (The International Air Transport Association) has developed a very useful online resource where you can get an instant confirmation of what is required for your holiday or a business trip overseas.
Login on IATA dedicated website – https://www.iatatravelcentre.com, choose your destination, enter your passport details and get an instant confirmation of all documentation required for your trip, including any mandatory COVID-19 test. The website will also confirm whether a visa or other travel documentation will be necessary for your trip.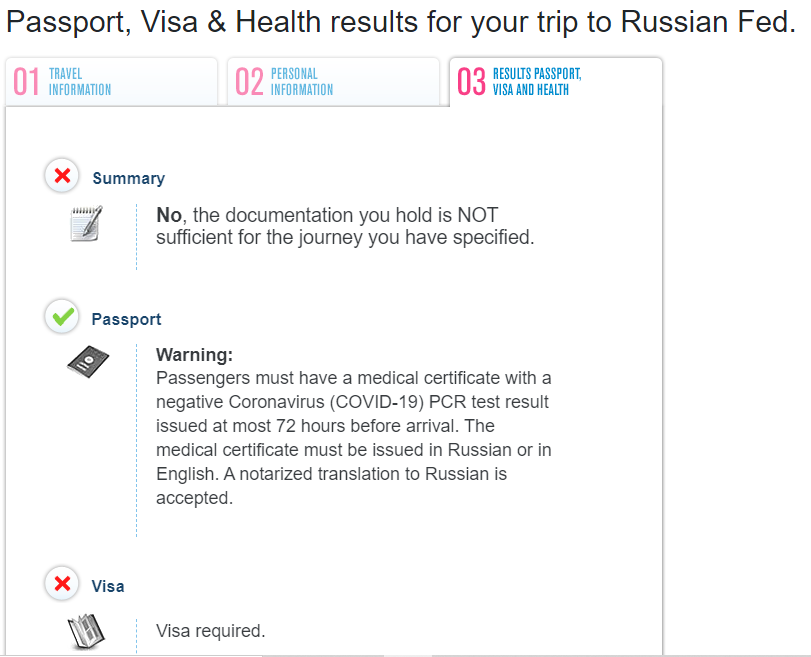 Just a quick note: as of 26 August 2020 Russia has reopened its borders with the UK, Switzerland, Turkey & Tanzania. A negative COVID-19 test (by PCR method) taken not earlier than 72 hours before arriving in Russia will be required. There is no need to translate the test results in Russian, an English confirmation will be accepted.