In recent years, pop-up ice rinks have been a feature of the festive season across the UK, from London's Hampton Court Palace to the rink at the Princes Street Gardens in the shadow of Edinburgh Castle and everywhere in between. This year, how about going one better – and heading to Moscow?
Russia has a long tradition of ice skating. With many successes in the Winter Olympics, it won't come as a surprise to learn that figure skating remains one of the country's favourite winter sports. So why not join in at the rink and see if you can pick up a few tips.
If you're not sure where to start, then how about the largest? Last December, the VDNH skating rink in Moscow was officially measured by the Russian equivalent of the Guinness Book of Records and found to be the largest in the country, both in terms of artificial surface area and also by the size of its site. If you need that little bit of extra space to practise your pirouettes, this rink's got it.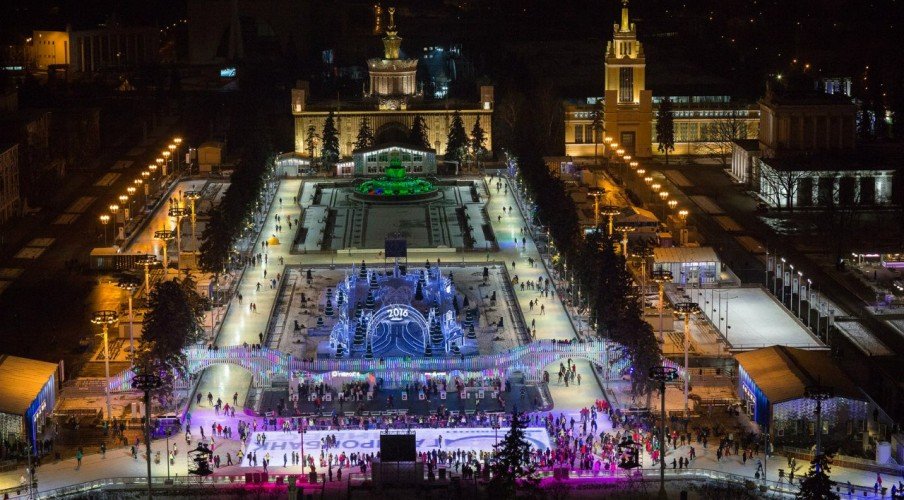 Located at the All-Russian Exhibition Centre, the rink features over 100,000 LED modules frozen into the ice, providing a welcome distraction from your bruises if you fall over. The Alley of Infinity, clad in special cushion mats, will please speed skaters and extreme sports enthusiasts, while the Alley of Love will delight romantics. The rink's open six days a week from late November to mid March excluding Mondays. It costs only around £4 to get in, including skate hire. There's even a dedicated children's rink.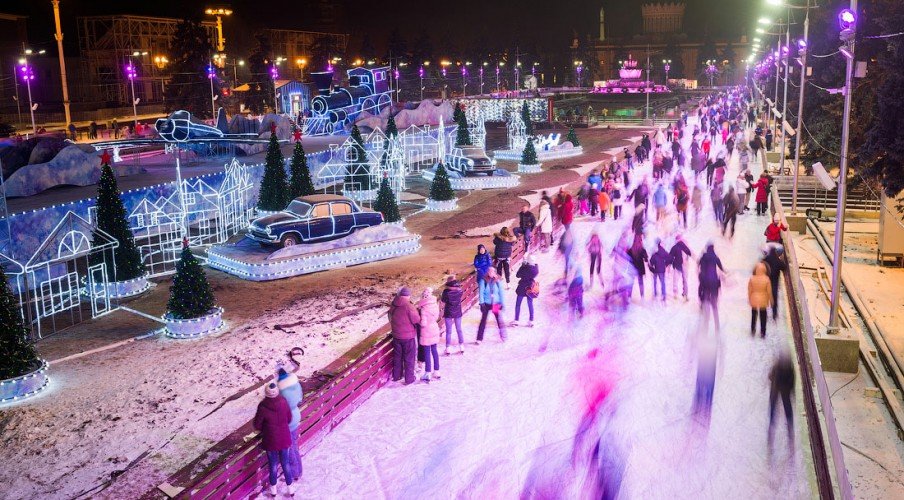 To be honest, the only downside to the VDNH rink is that it's located slightly outside the city centre. If that's just too far, then why not try the GUM rink in Red Square. Occupying a large site in front of the famous department store, you can skate against what's got to be the most spectacular backdrop in the whole of Russia – the Kremlin and St Basil's Cathedral. Again, it's open from November to March and costs about £5; at certain times of the week, it's even free to use. With a capacity of five hundred people, you surely won't be disappointed if you wish to have a go at some point during your holiday.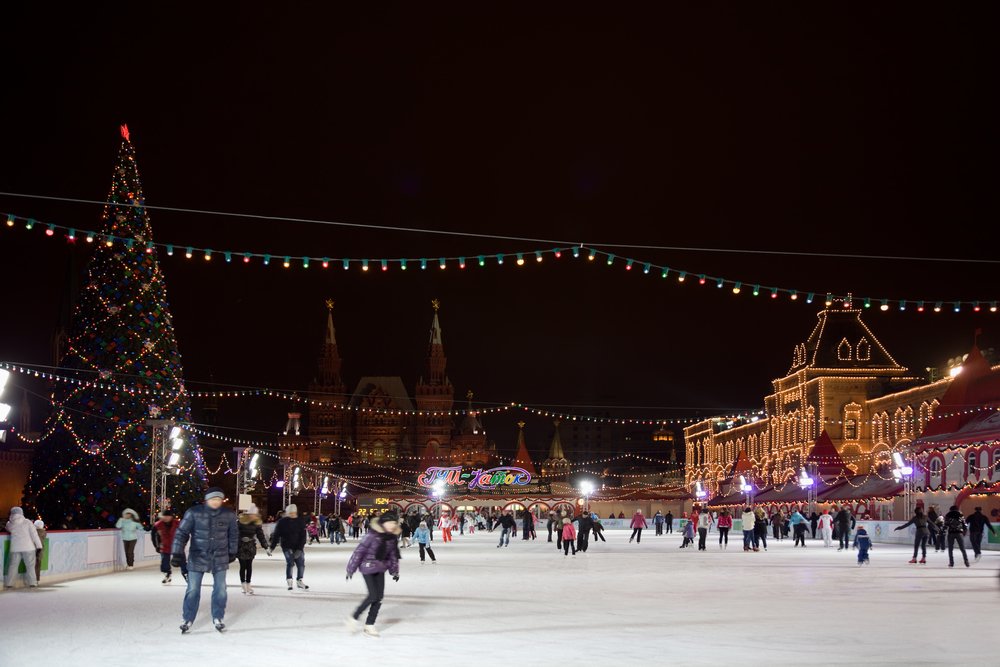 Even if you choose not to take to the ice yourself, it's still a great spot for making happy memories. Pop on your hat, warm up with a coffee at the cafe and enjoy the festive scene. Now, isn't that worth the effort?