Summer's a time for celebrations in St Petersburg as we approach the launch of this year's White Nights Festival.  It runs from 27th May until 2nd August and makes good use of the long hours of daylight known as Beliye Nochi which characterise Russia's north at this time of year.
The longest running of all the festival events is the Scarlet Sails celebration, known locally as "Alye Parusa".  It's named after a popular children's book written in 1922 by the author Alexander Grin, which tells of a boat with scarlet sails sailing along the city's English Embankment and Admiralty Embankment in the direction of the Winter Palace.  These days, it signals the end of the school year, a time to party.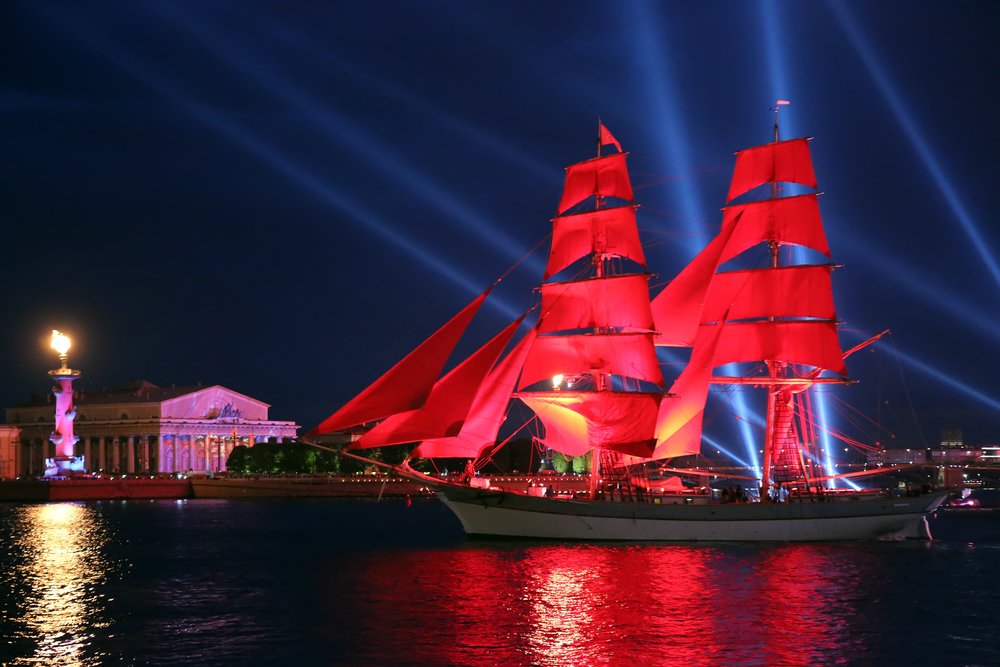 Renowned as a city which values the arts, it's no surprise to find that ballet, opera and classical concerts form a large part of the festival as the "Stars of the White Nights".  Centred on the Mariinsky Theatre and Concert Hall, a programme of almost nightly performances delights a local and visiting crowd.  Make sure you buy your tickets well in advance to avoid disappointment as many productions sell out.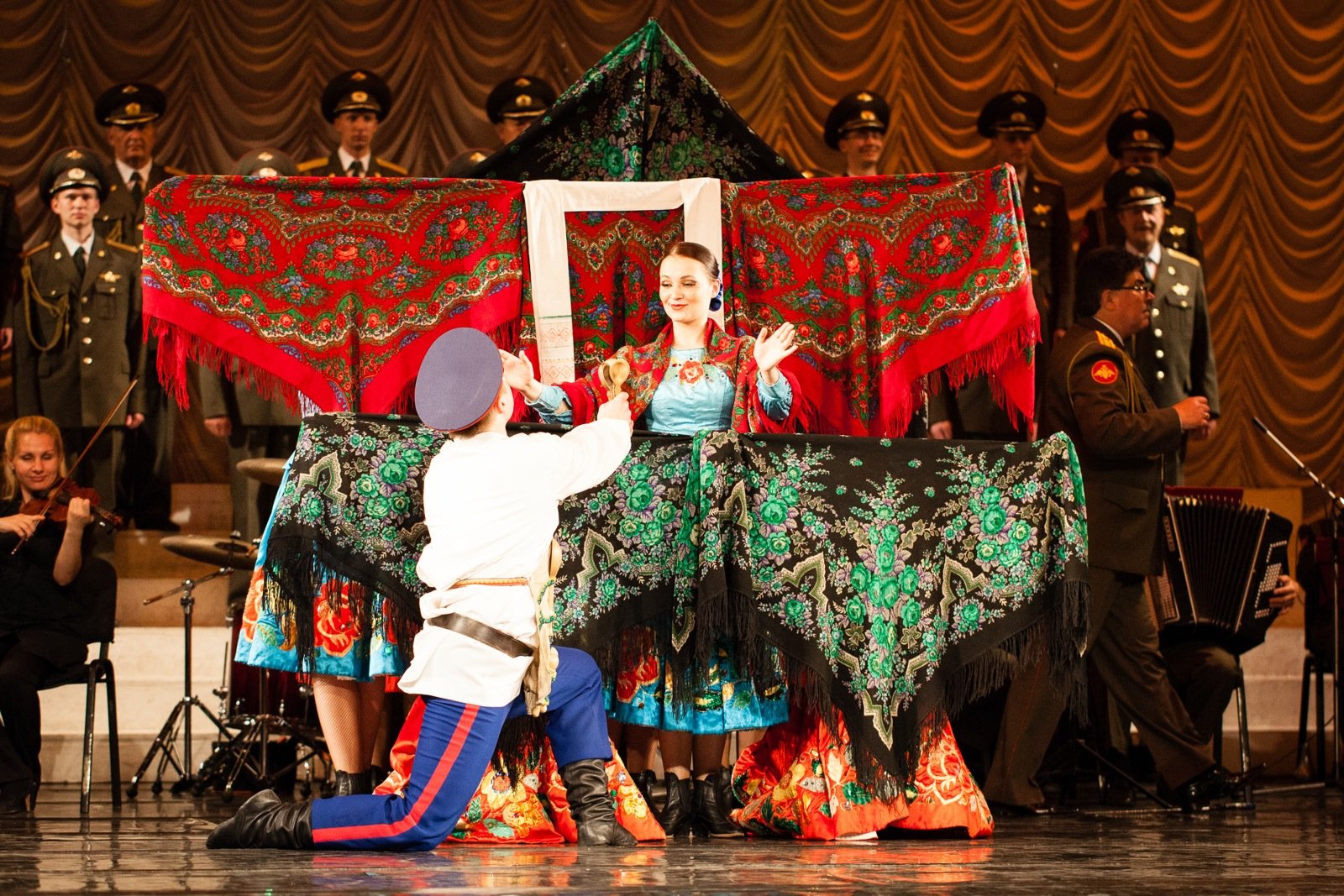 The many carnivals which take place over the summer in St Petersburg inject a sense of fun into the proceedings.  The largest and most famous of these is that which takes place in the Peterhof district of the city when actors dress in period costume and historic carriages once again ferry passengers around the Peterhof Park as they would have done before the automobile age.  There are also interesting carnivals at the Catherine Palace and also in the Pavlovsk area which recreate historic events.  Palace Square is also a focus for events and star appearances, military parades and lavish processions during the Festival.  Past headliners have included Paul McCartney, The Rolling Stones and The Scorpions.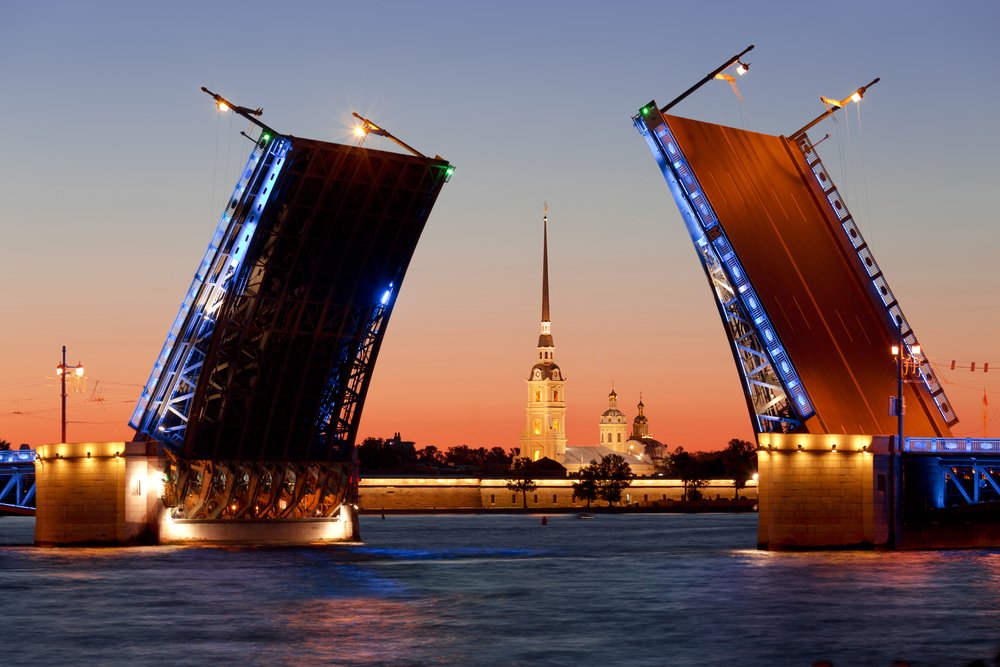 Even without tickets to one or more of the special events, summer's a great time to visit St Petersburg.  Residents are at their most sociable, lured outside by the hot weather and sunlight illuminating the 101 islands that make up this urban Venice of the North.  A stroll along the banks of the River Neva and an ice cream eaten on the hoof form a very special accompaniment to St Petersburg's standard fare of museum sightseeing and elegant palaces.
Beliye Nochi?  Count me in!