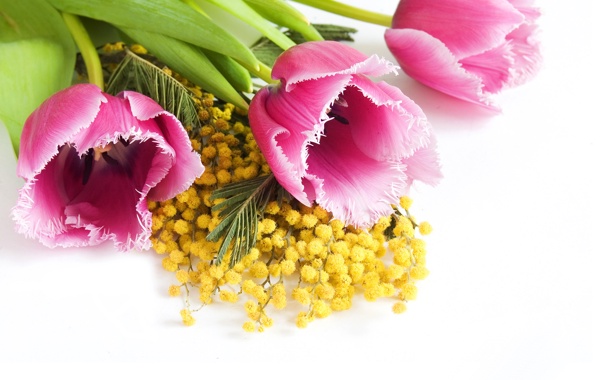 This year, the theme of International Women's day is #BalanceforBetter. Organisers have the following message for those intending to formally mark the occasion, which this year falls on Friday 8th March:
"A balanced world is a better world. How can you help forge a more gender-balanced world? Celebrate women's achievement. Raise awareness against bias. Take action for equality."
Russia's long been a champion of gender equality. Peter the Great passed the Law of Single Inheritance in 1714 which permitted women to inherit their father's estate; property rights were further boosted in 1731. In 1760s St Petersburg, Catherine II established the Smolny Institute and later the Novodevichiy Institute, beginning the formal provision of education for girls. Feminism in St Petersburg began to gain momentum in the 1860s when Anna Filosofova, Nadezhda Stasova and Mariia Trubnikova fought for the right for women to attend university. Another milestone was the formation of the All-Russian League for Women's Equality in 1907, whose goal was to secure universal women's suffrage. They got the vote – and the right to hold political office – in 1917. Lenin was clear that women and men should be considered equal. In 1919, he observed:
"Petty housework crushes, strangles, stultifies and degrades [the woman], chains her to the kitchen and to the nursery, and wastes her labour on barbarously unproductive, petty, nerve-racking, stultifying and crushing drudgery."
By allowing women to enter the workforce, he argued, they would be economically free of men and the country would become more productive. Abortion was legalised in 1920, marital rape criminalised in 1922. Women had sick pay, paid maternity leave and a minimum wage standard that set their pay equally with that of a man. It wasn't all plain sailing after that, unfortunately, with multiple changes to the law that sometimes eroded women's rights and sometimes reinstated them. However, Article 19 in the 1993 Russian constitution guarantees equal rights to women. In today's state there are many organisations championing the cause to keep gender equality in people's minds.
In Russia, International Women's Day is a big deal. Rather than an event focused on celebrating feminism, has a more generic focus on women – mothers, grandmas, daughters, wives and girlfriends. Unlike in the UK, it's an official public holiday, a chance to make the females in your life feel loved and special. Special events are staged – concerts and such like – with performances themed to celebrate love and the beauty of women.
Just like on Mother's Day in the UK, it's quite common for the family to come together for a meal and drink a glass or two of fizz. Again, just as here, the women are given a gift, usually flowers such as mimosas or roses, perfume, cosmetics or the perennial favourite, chocolate. But Russians also love to send a card with a poem. Employers may mark the occasion too, sending women off the night before with a small gift, flowers or a cake in the office. Those that are really lucky will find their husband steps up and takes over the household chores for the day. To those ladies, would you like to swap? My husband thinks he deserves a medal if he makes me a cup of tea.
Поздравля́ю C Междунаро́дным же́нским днём!
Congratulations on International Women's Day!