Constructed in 1939, VDNKh aimed to showcase the finest aspects of the socialist era, its economy and its lifestyle. Originally, the VDNKh opened as the Exhibition of Achievements of the National Economy. Today, it's still used as an exhibition and conference venue, but it's since merged with the Botanical Garden and Ostankino Park so has an important recreational purpose as well. Together, the sprawling site attracts an estimated 25 million visitors a year. This giant exhibition and park space is therefore a must for anyone planning a Moscow itinerary.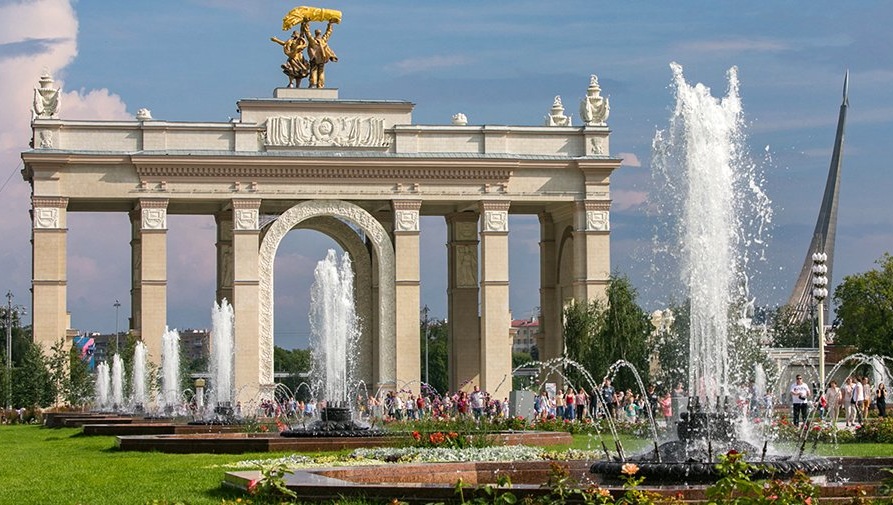 The park is a popular green space. It's where Muscovites come to let off steam, and in summer it's the perfect spot for roller skating, bicycle rental, somewhere to bring the kids or simply the place to have a stroll in the carefully landscaped gardens. The site's also home to the Moskvarium, a vast indoor aquarium. In winter, a huge ice rink operates.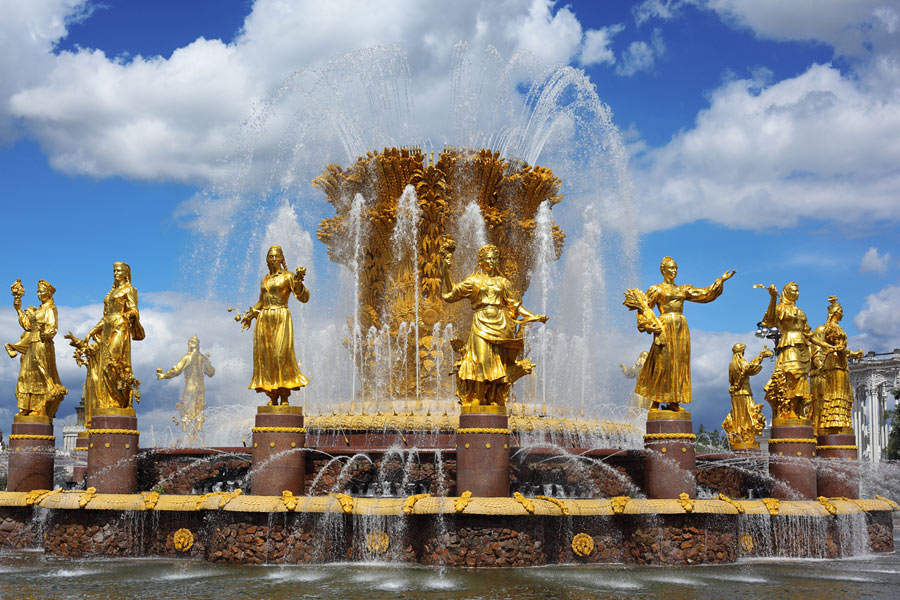 One of the highlights of a visit to VDNKh is its magnificent fountains. Don't miss the People's Friendship Fountain, adorned with sixteen gilded figures whose glittering costumes represent the various Soviet republics. Another breathtaking sight is the Stone Flower Fountain. This is a nod to the mining culture of the Urals and the structure is decorated with semi-precious stones from that area.
The VDNKh pavilions are also an interesting feature of the place. They reflect the architectural style of the time when the USSR fell under the leadership of Joseph Stalin. However you feel about this period, it's a fascinating insight into this time in Russia's history and its agricultural and industrial development programmes.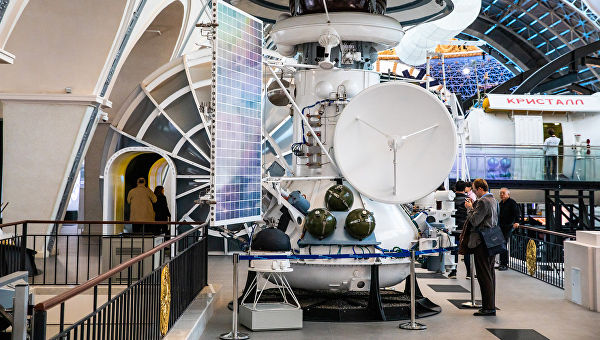 The Space Pavilion is another nod to the importance of Russia. To reach it, you'll most likely pass the monument to the Conquerors of Space, which was erected to commemorate the launch of Sputnik in the Sixties. You'll also find the Cosmonautics Museum, a magnet for space nerds and indeed anyone who's interested in seeing space rockets and space race propaganda posters.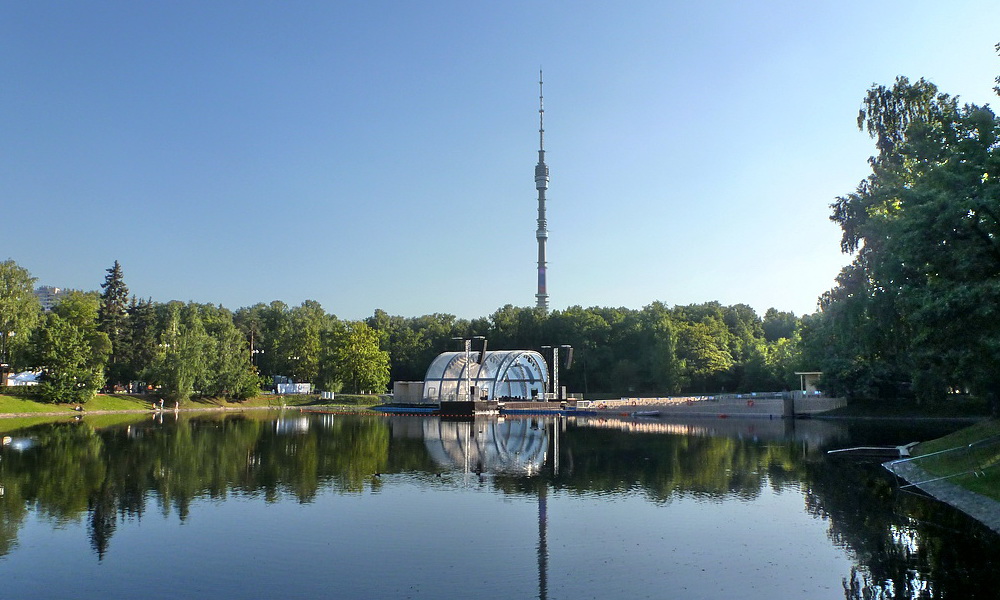 Connected to VDNKh is Ostankino Park. Once the estate of the Princes Cherkassy and later the Sheremetev family, at the park's heart is the palace that was their summer residence, squeezed between the VDNKh exhibition grounds and the Ostankino TV Tower. The wooden palace is crammed full of treasures – furniture, ceramics, fans and more. You'll also find a stage used for classical music concerts, part of the theatre that Nikolai Sheremetev built. But Sheremetev, having uprooted his family from their Kuskovo home in 1790, barely stayed here any length of time as he was reassigned to senatorial duties in St Petersburg soon after its completion.