St Petersburg is well known for its palaces and museums, but you'll find an estate just as beautiful and historic on the outskirts of Moscow. This architectural complex is called the Arkhangelskoye Estate and it plays host to a wonderful palace, church, temple-tomb and park.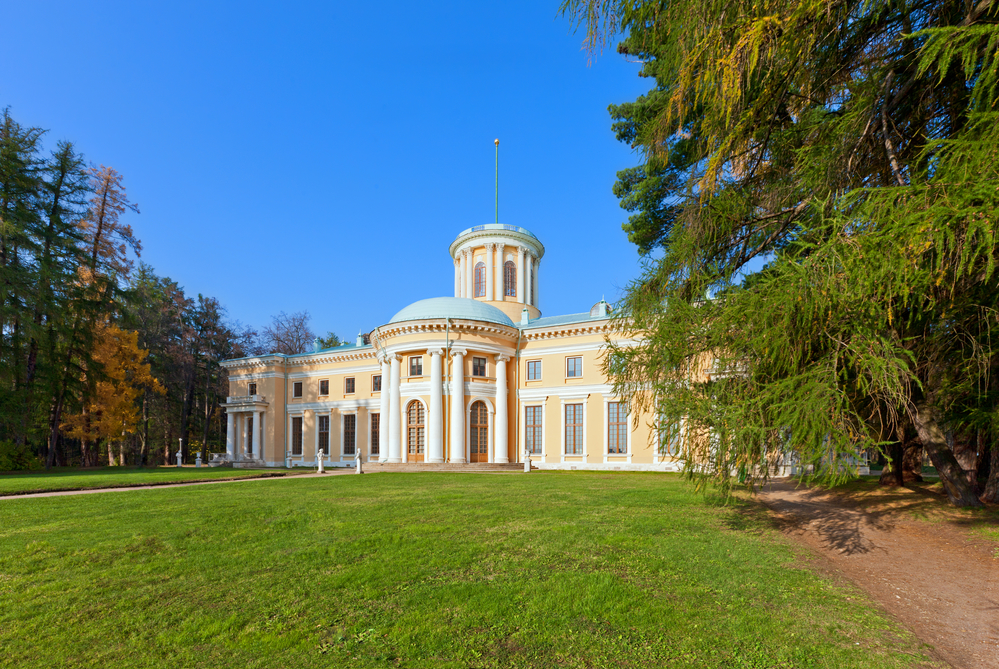 Arkhangelskoye Estate can trace its history back to the 16th century. A wooden church named after the Archangel Michael was built here in the 1660s, replaced by a stone one in the 17th century. It's the oldest structure on the estate. But it's the splendour of the palace and its lavish interiors that have the wow factor, for this is an estate that has been home to some of Russia's wealthiest aristocrats, including the Sheremetevs, the Golitsyns, and the Yusupovs.
If you were really somebody in the 18th and 19th century, you either lived here, or wished that you could. Early resident Fyodor Sheremetev helped secure Mikhail Romanov's accession to the throne. Later, it belonged to Prince Dmitry Golitsyn, who was a close associate of Peter the Great. It was Dmitry who transformed the place, building a wooden palace and hiring a team of landscapers to create an immaculate French-style formal garden. Later, Dmitry's grandson would demonstrate that he too had grand plans for the place, commissioning a French architect to construct a new palace inspired by that of the French monarch at Versailles. Marble balustrades lining two terraces were added at the end of the 18th century, again a nod to this elegant French palace.
But many believe that Arkhangelskoye's heyday didn't come until the start of the 19th century. Prince Nikolai Yusupov purchased the estate and saw it not as an investment but as a place to house his vast collection of sculpture and paintings. He began a tradition of social gatherings and the estate entertained a who's who of Russian emperors from Alexander I to Nicholas II, as well as notable public figures such as the celebrated poet Alexander Pushkin. If you were a favoured guest, you might be honoured with a personal bust.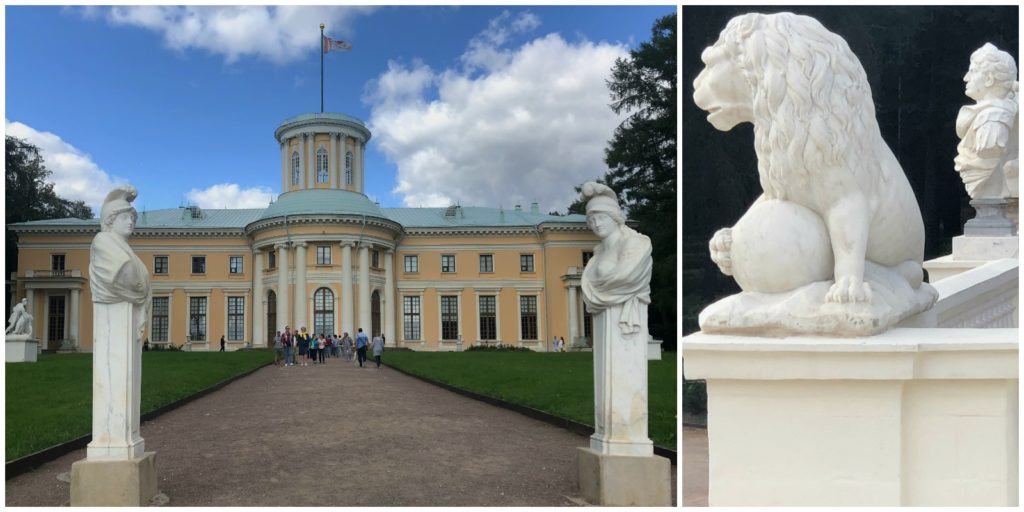 Things didn't go so well in 1812 thanks to the war with Napoleon. Though Yusupov's precious works of art were removed and hidden, the place was still looted. After the war, Yusupov returned and restored the estate to roughly what we might see today. Inside, there are impressive works of art and the gardens reflect their formal origins, with walkways, sculptures and manicured shrubs. One of the most unusual buildings on the estate is the Gonzago Theatre and some of the original sets and stage curtain still survive.
But its setting is one of the major draws: the first view as you approach of the manor house on the hill is still something that takes your breath away. If you're planning a visit to Moscow, you won't be disappointed if you slot a visit to the Arkhangelskoye Estate into your itinerary.