Most of you know us under Go Russia brand, but we are also operating in other regions: Mongolia, China, Central Asia and the Caucasus.
If you've never been to the Caucasus, you're missing out. We have expanded our travel programmes to include the tantalising trio of destinations – Georgia, Armenia and Azerbaijan (all once part of the Soviet Union, but each with its own distinct personality), as well as Turkey and Iran.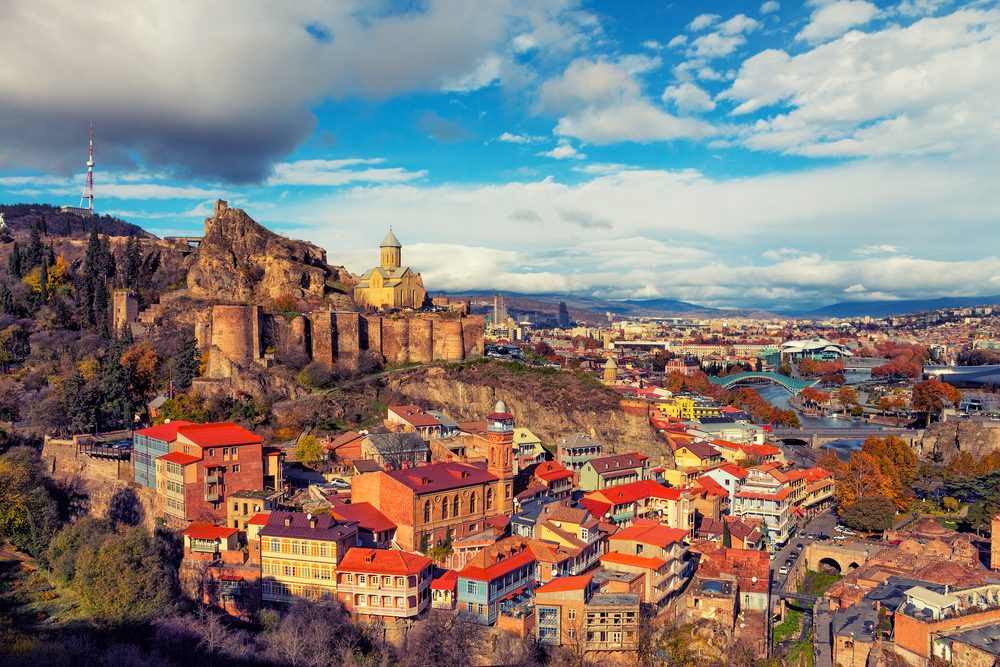 Minimum travel restrictions
The borders are open now and there are minimum travel restrictions and on top no visa is required (except for travelling to Iran and Azerbaijan, we will assist all our customers with visas) for EU, UK, USA passport holders. Even non-vaccinated travellers are allowed to travel to the region provided they present a negative PCR test upon arrival. Just check the details.
Recommend a friend and get £150 each
Some of you may have visited those destinations and know from personal experience how fascinating it was to explore the traditional culture, meet local people and enjoy breath-taking natural views. If you have visited only one country, it might be an idea to return to the region and travel to a different destination.
Refer a friend or a relative, and get £150 each if your referral books a holiday with our company, subject to terms and conditions. Just email us your and your friends' details and we will automatically deduct £150 per person from their invoice and pay you an amount equivalent to £150 per person in their booking form.
Travelled with us before? Get £75 discount and a free 4* upgrade
If you have travelled with us before and wish to explore further, we will be happy to arrange a holiday to any of those destinations. You will also get a £75 per person off your final invoice and a free upgrade to a 4* package offering you even more comfort during your holiday.
To make your trip more rewarding, you can ask your friends or relatives to join you, and earn £150 each on top as per our "Refer a friend" scheme described above.
Great customer reviews
We're proud to say that our customers give us consistently high feedback. You can take a look on Google and Tripadvisor to read some of those reviews for yourself. But we're never complacent. We value our customers' feedback and use it to ensure that we maintain those high standards.
Financial protection of your booking
We have a healthy balance sheet and our finances and operations are annually reviewed by the Civil Aviation Authority in the UK when we renew our ATOL licence. There are no concerns in terms of fulfilling our obligations even in the current climate. We are fully compliant with the Package Travel Regulations and all holidays offered by our company are financially protected. This means that all your payments to our company will be refunded in the unlikely event of our insolvency. More information.
Note on Ukraine conflict and your safety
We are all shocked and very saddened by the latest conflict and we sincerely hope that a peaceful resolution will be found soon. We have friends, relatives, and colleagues in both beloved countries as many other people in Europe, America or other parts of the world do.
Your safety is our highest priority and is central to the preparation and arrangement of all our tours. All destinations listed above are not involved in the conflict, and are located far away from the trouble zone. The flights are operated by international airlines avoiding Ukrainian and Russian airspace. There is no any advice from the FCO against non-essential trips to the Caucasus.
All travellers are advised to read the FCO travel advice for the country they are travelling to. Please see up-to-date details on the FCO website.
Best of Georgia – 10 days
(GE-02)
Over ten days, you'll travel to many of Georgia's most fascinating and beautiful places, getting an insight into the country's diverse landscapes. The country's 8000 year old wine-growing heritage takes us to the wine growing region of Kakhe…

Best of Armenia – 8 days (AM-02)
This eight day tour offers the chance to travel to many of Armenia's most important cultural sites. You'll tour many of the countries captivating monasteries – each has a spectacular setting and you won't tire of such a varied programme. As well as th…
Highlights of Iran and Armenia – 15 Days (CT-04)
This two week tour marries exotic Iran with the world's oldest Christian nation, Armenia. A packed programme celebrates the rich cultural heritage of the two neighbours, featuring ancient mosques and palaces as well as monasteries precariously per…

Best of Armenia and Georgia – 12 days (CT-05)
This 12 day tour combines the best of Armenia and Georgia, two very different but equally rewarding countries. In both, you'll discover centuries-old monasteries in breathtaking locations, fascinating museums, characterful cities and of course a landscap…
Classical Turkey Tour – 8 days (TR-03)
This 8 day tour is an ideal introduction to Turkey. It showcases the history and cultural heritage of some of the country's most important sites, including the captivating city of Istanbul, an ancient caravanserai and the ruins of Ephesus and Hierapolis, b…